What can area rugs do?
The right area rug can instantly transform any space, whether you're looking to add a pop of color or want to create a neutral base to tie a room together. Area rugs make large rooms feel cozy and add a warm, welcoming feel to hard surface flooring. They even protect hardwood flooring from heavy foot traffic. There's nothing the perfect area rug can't do!
Gillenwater Flooring is proud to give our customers access to our very own online rug store, offering styles from top brand names. Browse online from more than 100,000 unique styles, colors, sizes, and shapes. Once you've found the rug (or rugs!) of your dreams, order online and have them shipped directly to your home. As always, shipping is free!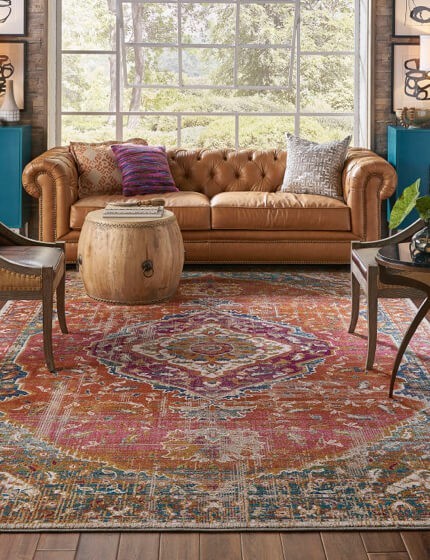 Rug Pads
What are rug pads, and do you need one for your new area rug? Learn more.
Area Rug Care
Incorporate these care & maintenance tips for area rugs into your regular cleaning routine.